"Rent this Suzuki LTZ 400cc Manual 5-Speed Quad. Call 503-965-6572"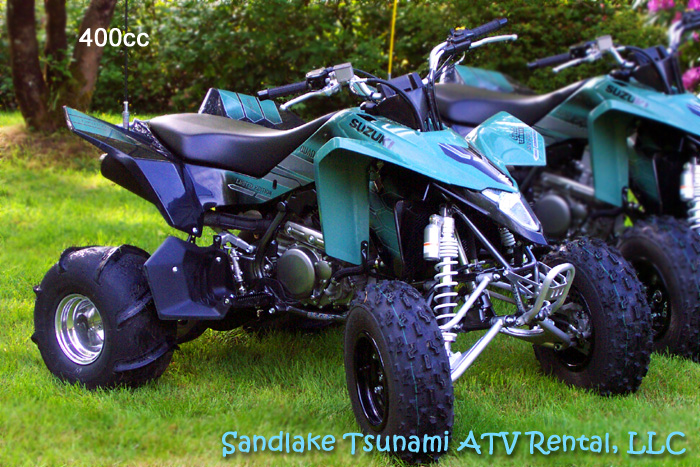 For intermediate to experienced riders, we have the 400cc Suzuki Quadsport LT-Z400. These quads are gentle enough for families out on a Sunday ride but powerful in the sand and nimble in turns. They are a favorite for most adults. You may be able to keep up with the best Sandlake Duners out there. You can ride this atv to viewpoints overlooking the beach or travel the sand flats.

For an 18+ manual experienced rider up to 240 lbs



"Helmets, goggles, fuel and trailer included with every rent"

"Appointments daily 8am-4pm, and only minutes to the dunes"

"Reserve your riding time. Call 503-965-6572 anytime"