"Rent this 90cc Honda Semi-Automatic Youth Quad. Call 503-965-6572"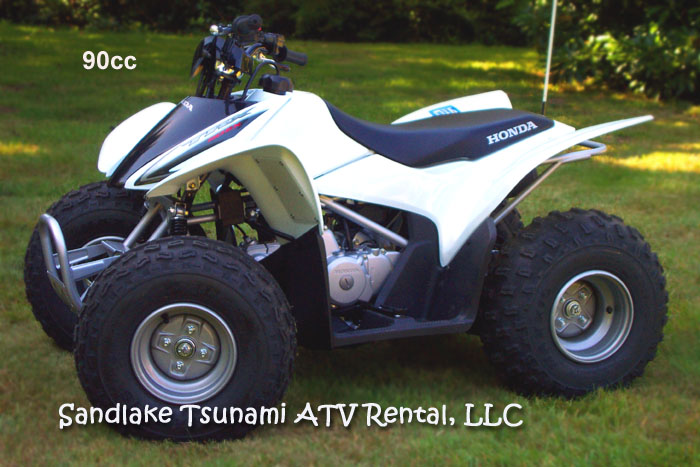 Our 90cc Honda Youth Quad is perfect for youths just learning how to shift gears, as well as kids that already know how to shift. For instance, you can place it into 2nd or 3rd gear, and it can be driven just like an automatic would be driven. No need to shift until the youth is ready to move on to driving with faster gears. We recommend this quad for the young rider, experienced or inexperienced.

The seating and controls are size appropriate for the height and weight of most 7 to 11 year olds to ride comfortably, of course with supervision at all times.

For ages 7-11, supervised, 1 youth up to 100 lbs



"Helmets, goggles, fuel and trailer included with every rent"

"Appointments daily 8am-4pm, and only minutes to the dunes"

"Reserve your riding time. Call 503-965-6572 anytime"