"Rent this 500cc Can-Am Renegade Automatic ATV. Call 503-965-6572"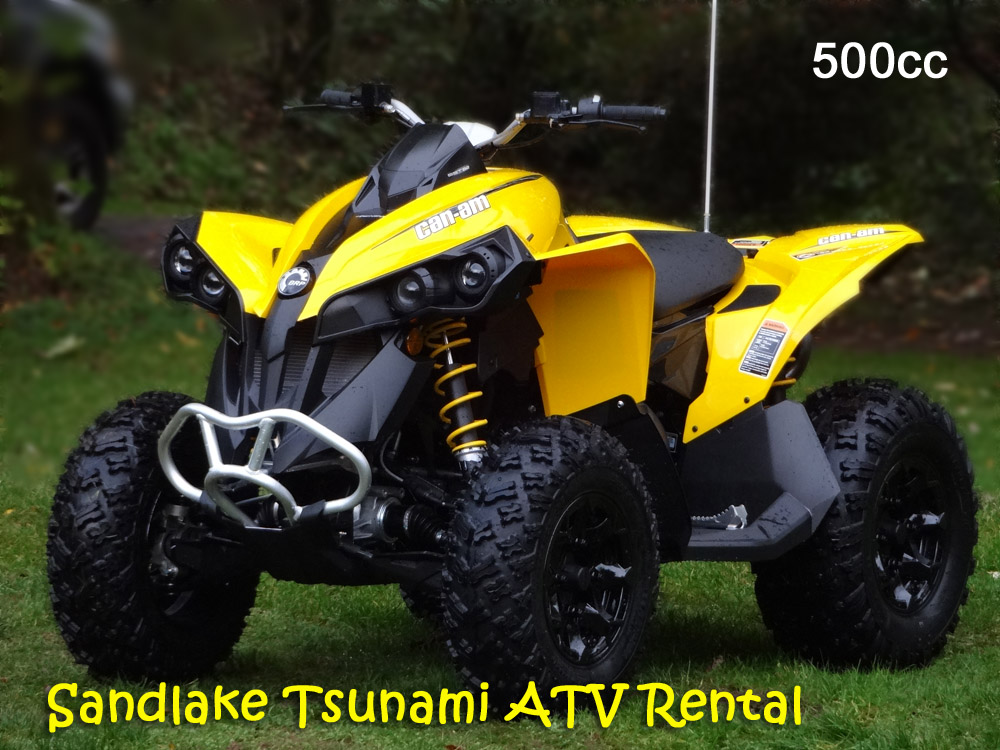 The Can-Am Renegade 500cc is the perfect automatic ATV for the medium to large adult rider. The large twin cylinder engine, coupled with a continuous variable transmission, and an independent suspension under the oversized frame help contribute to a smooth ride.

Must be 26 years old, responsible rider with perfected ATV skills.

For adult rider 26+, 1 rider up to 300 lbs.



"Helmets, goggles, fuel and trailer included with every rent. Appointments daily 8am-4pm, and only minutes to the dunes. Reserve your riding time. Call 503-965-6572 anytime."