"Rent this 420cc Honda Automatic Quad. Call 503-965-6572"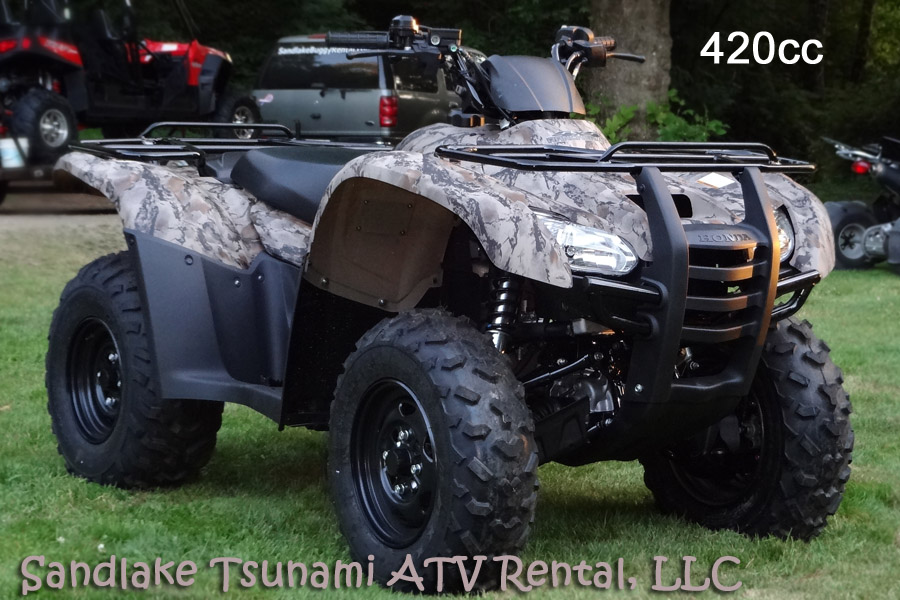 The adventure just gets better when you can concentrate on the fun of the ride rather than the vehicle controls. Our 420cc Honda Adult Quad is perfect for adults that don't want to operate a clutch, as well as older teenagers that prefer the simplicity of an automatic. Just press the button from park to drive and you are set to ride! We recommend this quad for the older teens, beginning adult riders, experienced or inexperienced.

The seating and controls are size appropriate for the height and weight of most 16 - adult to ride comfortably.

For ages 16 to adult, 1 rider up to 350 lbs.



"Helmets, goggles, fuel and trailer included with every rent"

"Appointments daily 8am-4pm, and only minutes to the dunes"

"Reserve your riding time. Call 503-965-6572 anytime"