"Rent this 300cc Kawasaki Beginner Automatic Quad. Call 503-965-6572"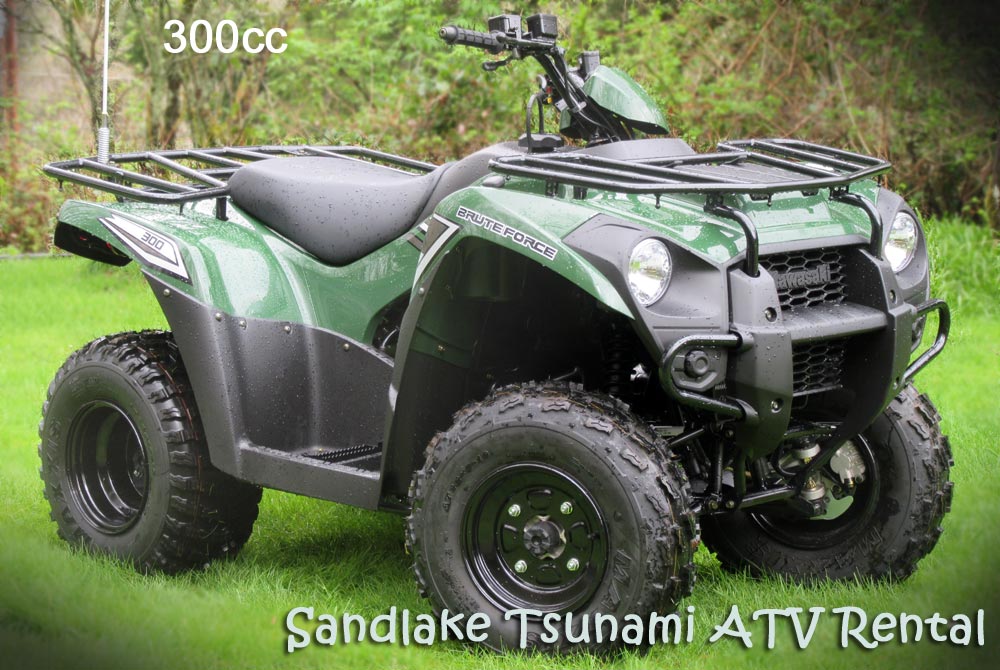 This little machine is fun, easy, and just the right amount power! Our 300cc Kawasaki Beginner Automatic is perfect for teenagers and light adults who prefer an automatic. Just select high range and you are set to ride! We recommend this quad for teens, beginning lighter adult riders, experienced or inexperienced.

The seating and controls are size appropriate for the height and weight of most 12 to 15 year olds to ride comfortably, of course with supervision at all times.



"Helmets, goggles, fuel and trailer included with every rent"

"Appointments daily 8am-4pm, and only minutes to the dunes"

"Reserve your riding time. Call 503-965-6572 anytime"